BioStock article: New management in Cyxone
Jun 22, 2022
BioStock published an article on 22 June 2022 about Cyxone, which can be read in full below.
The board of Malmö-based company Cyxone recently announced a change in management. Carl-Magnus Högerkorp, Chief Operating Officer, steps in as acting CEO and replaces Tara Heitner, who resigns with immediate effect.
The biotech company Cyxone develops disease-modifying drugs for autoimmune diseases. The company is currently preparing the lead candidate Rabeximod for a phase IIb study in rheumatoid arthritis (RA). In addition to Rabeximod, and part of Cyxone's pipeline, T20K is a candidate with first-in-class potential for the treatment of multiple sclerosis, which is also in the clinical phase.
New management for phase IIb
During the week, Cyxone's board announced that they dismissed Tara Heitner from the position as CEO and that Chief Operating Officer Carl-Magnus Högerkorp is stepping in as acting CEO. Högerkorp has solid experience in the life science sector. He has held a postdoc position at the Vaccine Research Center, National Institutes of Health in Maryland, USA. He has also worked at Novo Nordisk in Denmark with their inflammation and autoimmune disease programs. In addition, he has held several senior positions in biotech companies, including CEO of the immuno-oncology company CanimGuide Therapeutics and the startup company ImModulate Pharma, and Chief Scientific Officer at Xintela, before being appointed COO of Cyxone in May 2021.
Cyxone's company chair Bert Junno will work alongside Högerkorp with business development. Junno commented on the management change in a press release:
»It has been an intense and exciting time at Cyxone, and I am impressed by what Tara and her team have achieved during the past two years, even in very difficult times. Both Rabeximod and T20K are innovative projects with great potential to be developed into new treatments for large patient groups that today don't have any, or insufficient, treatment alternatives…«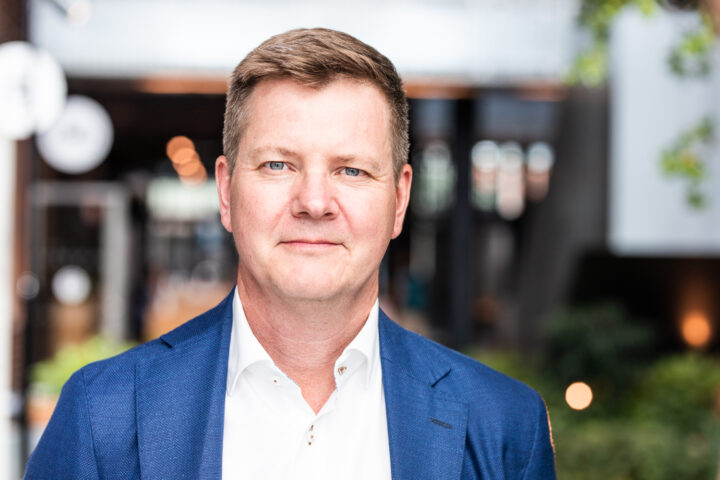 Focus on Rabeximod
Early in 2022, Cyxone raised 61 MSEK in a rights issue to maintain the development pace of the portfolio and to initiate the phase IIb study with Rabeximod in RA. Now, the new management is focusing on finalising and submitting documents to initiate the RA study.
Cyxone's ambition is to position Rabeximod as an oral and disease-modifying drug for patients who do not respond well to first-line treatment. According to a British study, this patient group makes up a large proportion of those treated with the first-line treatment of Methotrexate (MTX). Read more.
The company will also advance the development of T20K according to Carl-Magnus Högerkorp, acting CEO and COO:
»The company is currently facing an important phase in the development of the two drug candidates Rabeximod and T20K. At this point, we are looking forward to the planned phase IIb study with Rabeximod in rheumatoid arthritis and to take the next steps in the preclinical and clinical development activities for T20K.«
Read the article at biostock.se
The content of BioStock's news and analyses is independent but the work of BioStock is to a certain degree financed by life science companies. The above article concerns a company from which BioStock has received financing.